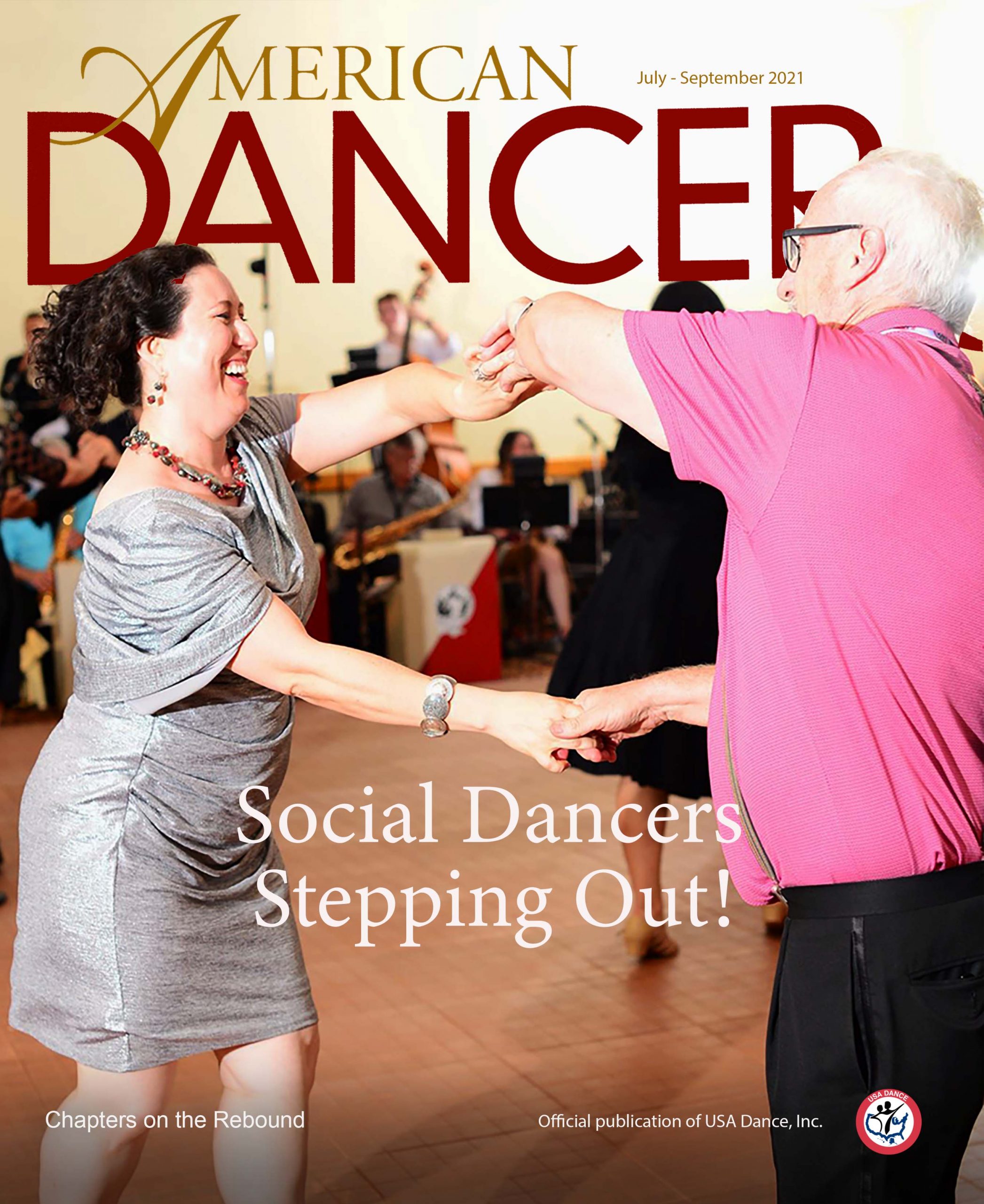 Terry Hague and Carla Hutchinson at the Florida Sunshine Dance. Photo by Vince Smith Photography.
With this issue, we are focusing on chapters and our social members.  In particular we are looking at some chapters we have not featured in our first two issues: Tallahassee chapter #6010 who reports on their Florida Sunshine Dance and Symposium, Houston chapter #5003 with a report on their experiences and recent workshop, Hawaii chapter #4007 with a glimpse of the Palladium Ballroom, and a report from DOCMA – the Dancers Of Central Massachusetts.
Also in this issue, along with our regular Departments, under "Features" can be found a heartwarming story on the "Healing Power of Ballroom Dance",  a story on Breaking during the pandemic called "Challenges of the Pandemic", a report on the Vienna Dance Concourse, and news from Oklahoma City DreamCatcher – site of this years Youth and Junior 2 National Championships.  All this plus more!  Please browse the table of contents below and happy reading!  As always please address all corrections, concerns, suggestions, etc to AmericanDancer@USADance.org.
USA Dance Chapter #6010 – Tallahassee, Florida
BY REBECCA KELLEY-FOURNIER
Embracing the New "Normal!"
Dancers Of Central Massachusetts
BY DAVID GETCHELL WITH MAUREEN CLEARY
USA Dance Nationals Schedule
DanceSport Coach Membership
BY SIMA SADYKHOV, CONNIE BARNHART KOONTZ, LISA SPENCER, AND RONEN ZINSHTEIN
BY ROSE-ANN LYNCH AND ALLA ZEMLYAK
BY JOHN DAVIS - Orlando FL Chapter #6002